Wimberley Pharmacy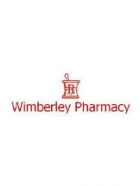 Visit:
We are all about you, the whole you, inside and out. We are the combined site of The Wimberley Pharmacy and B&J Pharmacy, both located in the Hill Country of Central Texas. Our stores offer compounded medications and functional medicine, which focus on a patient's specific needs. Registered pharmacist and clinical nutritionist John Scott Anderson is the driving force behind our pharmacies.
Wimberley Pharmacy and B&J are wellness oriented pharmacies that treat you as an individual. We deal with primary prevention and underlying causes instead of just the symptoms, from everyday illness to chronic disease. We offer wellness consultations that utilize natural remedies, saliva hormone testing, therapeutic lifestyle changes, nutritional supplements and working with you as a whole person to achieve optimal wellness. Some of the practitioner prescribed products we use are Metagenics, Xymogen, Pure Encapsulations, Neuroscience, Boiron, Designs for Health, and many others. We want you to live your best life.
Our pharmacists and compounding technicians are PCCA trained in prescription compounding which involves formulating and preparing medications specific to your health care needs and your practitioner office. We work closely with physicians to find solutions to patient's health care challenges; especially when it involves difficult to find products, chemicals, dosage forms and formulas. There are many ways to take a medication and we want to make sure we can find the most effective outcome for you. We can make anything from capsules, creams or gels, suppositories to lozenges. For example, if a child cannot take a pill orally, we can have that pill made into a cream to rub and absorb into the skin. We use the highest quality ingredients and supplies available. Common compounds include bio-identical hormones, topical pain relief, veterinary prescriptions, dye-free, gluten free, lactose-free and preservative free medications. Come by and talk with us, we can't wait to help you on your path to wellness.
Phone Number: 512-847-2288
Address: 120 Joe Wimberley Boulevard, Wimberley, TX 78676
Map: click here
Last Updated:
July 30, 2013