Wannamaker Drug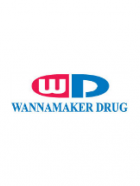 Visit:
"Going the extra mile!"
Wannamaker Drug is a privately owned pharmacy and medical equipment provider that has been serving Chesterfield County and surrounding areas since the late 1800s.
Founded in 1898, Mr. T.E. Wannamaker began the business with a hometown drug store known for great service and family friendliness.
Today, Wannamaker Drug is owned by Chris Bridges, RPh and Lisa Bridges, RN, BSN. Both individuals are committed to providing the community with the same quality products and friendly service that the store became known for so many years ago.
Phone Number: 843-537-3221
Address: 154 Market Street, Cheraw, SC 29520
Map: click here
Last Updated:
August 7, 2013