Contributing Experts
Vernon K. Sondak, MD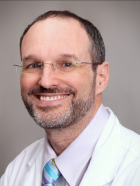 Visit:
Dr. Vernon Sondak is the chair of the Department of Cutaneous Oncology at Moffitt Cancer Center and Director of Surgical Education. He is a professor in the University of South Florida's College of Medicine Department of Oncologic Sciences.
Dr. Sondak's research and clinical interests include melanoma, dermatofibrosarcoma protuberans, Merkel cell carcinoma, desmoid tumors, as well as biomarkers of melanoma metastasis and vaccination strategies.
A graduate of Boston University School of Medicine, Dr. Sondak continued his training at the University of California Los Angeles School of Medicine, where he served a surgery residence and fellowship in surgical oncology.
Last Updated:
June 27, 2013