Trail Creek Pharmacy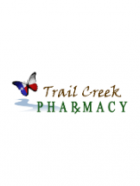 Visit:
We are Good Neighbor Pharmacy, this means that we are part of a large nationwide network of pharmacies.
We offer quality products and competitive prices just like the large chain drug stores. We accept a wide array of insurance plans, and we match the prices with our drug stores to save our customers money.
More importantly, we are a family owned and operated business. We understand the importance of providing personalized attention to each of our customers. We ensure you the very best service and prices for your prescriptions.
Our approach to serving the community and taking great care of our customers has earned as the distinction of being one of the most favored pharmacies in town.
The cost of medications is the same, with your insurance, regardless of which pharmacy you visit. The inventory is also similar we all buy from the same distributors. We all accept the same insurances. The wait time to get your medications may differ as the big box retail pharmacies make you wait 1-2 hours to get your medication. They, of course, do this so that you will walk around their store and buy everything that you don't need and will put out in your garage sale the following month. So why visit us?
We realize that your time is important and therefore we have your prescriptions filled and ready to go in less than 10 minutes! There are not many other pharmacies that can offer this type of fast service, however there is more to us that just fast fill times.
Thanks from our family to yours. We appreciate your support!
Phone Number: 817-684-9464
Address: 350 Westpark Way, Euless, TX 76040
Map: click here
Last Updated:
November 14, 2013