Towne & Country Pharmacy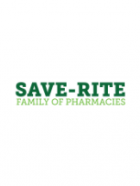 Visit:
Towne & Country Pharmacy, was founded in 1971, and was located in the New Towne Shopping Center adjacent to Houchens. In 1976 the business moved to the Towne & Country Shopping Center where it remained until 2009 when the new and current location opened at 675 East Hwy 60 in Hardinsburg just off the Bypass and Hooks Ln. In April 1997, Rob Martin, Bill Franey, Joel White, along with managing partners Laura Willoughby, and Jonathan VanLahr (owner of Save-Rite Drugs in Irvington, KY) bought the business and it became Towne & Country, Florist & Gifts Inc.
Towne & Country Pharmacy is a locally owned independent pharmacy serving the Hardinsburg and surrounding communities of Breckinridge, Meade, Hancock & Grayson Counties. It operates a full service independent retail pharmacy, offering prescription services, over-the-counter medications, home medical supplies, giftware and floral services.
Phone Number: 270-756-2151
Address: 675 Highway 60 East, Hardinsburg, KY 40143
Map: click here
Last Updated:
September 3, 2013