Tanglewood Medical Supplies - Temple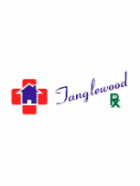 Visit:
Tanglewood Medical Supplies & Pharmacy has been serving the homecare needs of Central & North Central Texas residents with quality healthcare products and services since 1989. This private, for-profit Texas Corporation has years of combined healthcare industry related experience among management and staff.
Management's goal is to provide the highest quality home healthcare equipment, supplies, and services to all of our patients. Patient rights, responsibilities, dignity and confidentiality are the highest priority in service delivery and follow-up.
We routinely update our staff regarding home healthcare technology and service delivery through attendance at national seminars, participation in factory training programs, in-house education, and other appropriate methods.
Tanglewood further promises that all services rendered to patients will be delivered and maintained in a timely manner. Patients always retain the right to clearly voice their opinion of the services rendered.
Phone Number: 254-778-4290
Address: 2914 SW HK Dodgen Loop, Temple, TX 76504
Map: click here
Last Updated:
August 30, 2013