Tanglewood Drugstore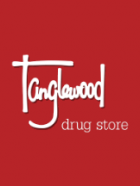 Visit:
Tanglewood Drugstore has been filling prescriptions in the Little Rock area for 47 years. We get to know you by name and offer sincere concern about your medication needs. Our pharmacists understand the importance of your medical treatment and provide you with all of the necessary information to help you maintain good health. As a friendly neighborhood pharmacy, we offer outstanding customer service while treating you just like family.
Are you tired of feeling like just another number when you fill a prescription? Get personalized treatment at Tanglewood Drugstore. We are an independent pharmacy offering prescription drugs and over-the-counter medications. Whether you have an existing or new prescription, we fill it quickly and accurately. For your convenience, we provide delivery service if you can't pick up your medication. Save time and money on over-the-counter and prescription drugs with us in Little Rock, Arkansas.
On-site vaccinations are also available to help you avoid getting the flu or pneumonia. Plus, we offer a nice selection of gifts that you can present to your loved ones for all occasions.
Phone Number: 888-868-6133
Address: 6815 Cantrell Road, Little Rock, AR 72207
Map: click here
Last Updated:
September 10, 2013