Contributing Experts
Steve Lewitton, MD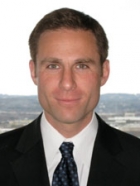 Visit:
Dr. Lewitton is originally from South Africa but grew up in Kansas City. He first moved to Austin in 1991 to attend college at the University of Texas. He graduated Phi Beta Kappa and with High Honors from UT in 1995, and then moved to Dallas where he attended medical school at the University of Texas Southwestern Medical School. After medical school, Dr. Lewitton completed a residency in Internal Medicine at Parkland Memorial Hospital in Dallas before moving to New York City for further training. While in New York, Dr. Lewitton completed his General Cardiology Fellowship at New York University where he served as Chief Fellow before going to Weill Cornell Medical Center and New York Presbyterian Hosptial for further training in Interventional Cardiology and the percutaneous treatment of Peripheral Vascular Disease.
During Fellowship, Dr. Lewitton was extensively involved in basic science research exploring gap junction molecules and their role in the molecular mechanism responsible for arrhythmias. He also pursued clinical research comparing intravascular ultrasound to computed tomography (CT) in the measurement of coronary plaque burden and complications of peripheral vascular disease. His research has been published in multiple peer reviewed journals.
Away from the practice, Dr. Lewitton loves running and biking. After 5 years of dodging taxis in New York, he is excited to be able to run around Town Lake. He also enjoys reading novels and traveling to new places, especially if it involves hiking or a fun outdoor activity.
Last Updated:
May 31, 2013