Spoon Drug - Plaza Location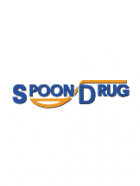 Visit:
Spoon Drug, Inc. in Sand Springs, OK was established by Jim Spoon and Willie Osborn. It was formerly a Crown Drug and later a Plaza Drug. In September, 1979, the location was purchased and remodeled into one of the nicest Pharmacies in the area. A few years later Jim Pritchard joined Spoon Drug as a valued partner and pharmacist.
Featuring excellent service and customer satisfaction, Spoon Drug serves the community of Sand Springs with prescription delivery, nursing home service, a drive-thru window, and a great opportunity to get to know the pharmacists that serve you.
Pharmacists Jim Pritchard, Josh Pritchard, Brent Pritchard, Mike Vaught and Jim Spoon take special pride in their skills in meeting the needs of their customers and patients.
Phone Number: 918-245-9693
Address: 540 Plaza Court, Sand Springs, OK 74063
Map: click here
Last Updated:
October 11, 2013