SKripts Pharmacy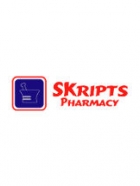 Visit:
Our independently owned and operated pharmacy is located inside of Costco and is available to non-members. You can order your medication by phone or drop your prescription off. Our quick turnaround times will ensure your medication is ready when you are.
For more than 19 years, pharmacist Steve Kawulok has been providing his customers with the finest pharmaceutical services available. Whether you are looking to fill a prescription or have questions about your medication, you can get the help you need with us.
Every visit is accompanied with a full medication consultation, so customers may ask questions and fully understand the side-effects and dosage of their medication. Always get the answers to all of your questions so you can achieve the best possible results from your medication.
Phone Number: 701-281-2222
Address: 750 23rd Avenue E, West Fargo, ND 58078
Map: click here
Last Updated:
November 13, 2013