Contributing Experts
Shannon Kolakowski, Psy.D.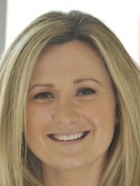 Visit:
Shannon Kolakowski, PsyD, is a licensed psychologist in private practice providing treatment for adults, couples and adolescents. Dr. Kolakowski writes and speaks about relationships, research, and the millennial generation through the lens of psychology. Her therapy training video titled "5 Approaches to Treating Adolescents" will be available from Microtraining in Spring 2012.
Her professional background has included a broad range of clinical settings, including a psychiatric hospital, academic institutions, an outpatient mental health clinic, foster care, psychological assessment, and crisis intervention settings. Her post-doctoral experience included working with teens, parents and teachers in the school system and managing the San Diego Harmonium Parent/Youth Partner Program.
She has conducted research on weight loss and obesity in men. Dr. Kolakowski has served as an adjunct faculty member at the college and graduate school level, teaching marriage and family, counseling, and psychology courses.
Dr. Kolakowski is active in the psychology community, as council member and membership chair of the Washington State Psychological Association and was awarded an Outstanding Service Award for 2011. She writes a blog for Division 31 of the American Psychological Association and serves as Chair of the Early Career Psychology Task Force of APA Division 31.

Last Updated:
May 30, 2013