Rx Compound Centre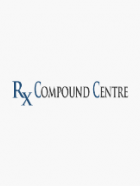 Visit:
RX Compound Centre is a compounding pharmacy located in Middle Tennessee that uses unique methods to provide solutions for the individual patient's unique medication challenges. Our mission is to serve our patients with medications that are specifically tailored for them. We exist to help those who for one reason or another have not been adequately served by mass-market medications.
Some of these unique methods include Transdermal Gels, Flavored Medications, Etc, and Etc.
We are a professional compounding pharmacy located in Southern Middle Tennessee. We have been serving patients and practitioners here since 1980. With over 100 years combined experience, RxCC has the knowledge and insight to assist in your individual pharmaceutical needs.
Phone Number: 931-388-3999
Address: 1515 Hatcher Lane, Columbia, TN 38401
Map: click here
Last Updated:
August 26, 2013