Ronco's Pharmacy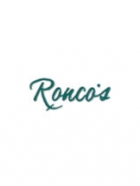 Visit:
Ronco's Pharmacy is a locally owned and operated pharmacy in West Lawn, PA.
Michael Ronco, RPh, who still owns and operates the pharmacy, first opened his pharmacy to the community in June 1956. The original pharmacy was located at the corner of Dwight Street and Cleveland Avenue in West Lawn. In 1967, the pharmacy moved to its present location at 3311 Penn Avenue, West Lawn.
At Ronco's Pharmacy, you will find pharmacy customer service that you won't find anywhere else. We are dedicated to bringing you a standard of care that goes beyond just prompt service. We believe that quality pharmacy care means getting to know you and the medications you and your family need, along with the personal care and attention you deserve.
When you come to Ronco's Pharmacy, you will be able to count on dependable care from knowledgeable pharmacists and a kind and dedicated support staff.
We offer many quality products and services such as a broad range of prescription medications; compounding; immunizations (Flu, Shingles, Travel and More); Medicine Planner Services (Mediset) (Blister Packs); Patient Counseling; Wound Care Supplies; Diabetic Supplies; Mobility Aids (Walkers, Canes and More); Nature's Bounty Vitamins; Delivery Service; Gifts; Hallmark Cards; Russell Stover Candy; Member Good Neighbor Pharmacy; Easy, Convenient Parking; Senior Wednesdays (65 or Older) - 10% OFF Over-The-Counter Products.
Phone Number: 610-678-1119
Address: 3311 Penn Avenue, West Lawn, PA 19609
Map: click here
Last Updated:
September 4, 2013