Rockport Pharmacy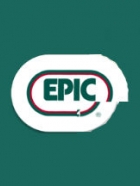 Visit:
Rockport Pharmacy is a local independent business and has been since its establishment in 1983. First owned and operated by George Schumacher and his son Brad Schumacher, Rockport Pharmacy has been under the management of Bruce Faulkenberg and Brad Harth since September 2006. Our goal is to always go that extra step to ensure a quality experience for our customers.
Rockport Pharmacy is a full service Medicare accredited pharmacy. We accept all major prescription insurances including Medicaid and Medicare Part B and D.
In addition to providing a complete inventory of prescription medications, we are also an accredited provider of a complete line of durable medical equipment including:
Hospital Beds
Wheelchairs
Lift Chairs
Rollators
Walkers
Crutches
Nebulizers
Breathing Medications
Diabetic Supplies
Diabetic Shoes
Braces
Bathroom Accessories
We provide all training, custom fitting, patient counseling and insurance billing. We also carry a full selection of over the counter products such as first aid supplies, vitamins, non-prescription medications, and much more. Our most popular addition as been the creation of our fully stocked dollar aisle where you can find a large variety of quality products at a low cost to you!
If there is anything you need and can't find, just let us know and we'll do our best to locate it for you. Even if it means we have to order it in to the store overnight!
Phone Number: 812-649-9181
Address: 400 Main Street, Rockport, IN 47635
Map: click here
Last Updated:
August 5, 2013