Rockers Pharmacy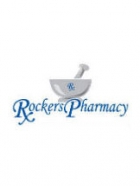 Visit:
Located at 2 E. Peoria on the Historic Park Square in downtown Paola, we are the 5th owner of a retail pharmacy dating back to the 1880's. The pharmacy moved to our current location in the 1950's.

As residents of Paola, we understand the importance of community involvement and support, that is why we are active in many programs and organizations including Paola Chamber of Commerce, Rotary Club International, as well as the Miami County Diabetes Association.
We believe that Community Pharmacy is about more than just dispensing medication, that is why we make it a point to develop a personal relationship with all of our customers. If you feel like something is missing with your current provider relationship, we invite you to come in and see the difference.
Phone Number: 913-294-2715
Address: 2 East Peoria, Paola, KS 66071
Map: click here
Last Updated:
July 3, 2013