Reed Family Pharmacy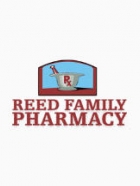 Visit:
Reed Family Pharmacy is a full service, family owned pharmacy serving the individual needs of patients nationwide. We offer you the personalized service that you and your health deserve. Here, you're never just a number or a face in the crowd.
We want to help you get the information you are looking for so you can make the most educated decisions about what your treatment options are and what is best for you. You'll find individualized attention, advice you can count on and an honest caring about you and the community we both share.
Phone Number: 580-223-7636
Address: 814 West Broadway, Ardmore, OK 73401
Map: click here
Last Updated:
July 2, 2013