Redners Pharmacy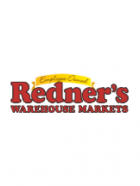 Visit:
Supplying Your Family's Health Needs is Our Most Important Service! Redner's is committed to making sure that the products dispensed by our pharmacies are always safe, reliable and of the highest quality available at prices easy to swallow!
Thank you for choosing Redner's Pharmacy. We value your patronage and will work to ensure you are 100% satisfied with the products and services found within our neighborhood pharmacy. We aim to meet your expectations and continually work to improve upon those services that we provide to you. We want you to have a positive pharmacy & grocery shopping experience.
We work hard to provide you with excellent service, the best products and the lowest possible prices. Our pharmacy team is committed to providing your family with friendly service within a clean, comfortable and convenient environment. If you are not satisfied with any of the services you receive, please contact our pharmacy manager.
Phone Number: 570-385-8227
Address: 191 Manheim Road, Schuylkill Haven, PA 17972
Map: click here
Last Updated:
September 4, 2013