Red Cross Drug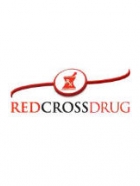 Visit:
Red Cross Drug's compounding practice was founded by Harvey Ahl, DPh, FIACP. Mr. Ahl earned a bachelor's degree in Pharmacy from the University of Oklahoma and has been practicing pharmacy since 1966. He began compounding in 1995, with specialized expertise in equine medications. Mr. Ahl is a Fellow of the International Academy of Compounding Pharmacists, and an honoree of the Professional Compounding Centers of America, Inc. (PCCA)
Red Cross Drug is now owned and operated by Harvey Ahl's son, Jeff Ahl. After acquiring the pharmacy Jeff added an additional pharmacist trained in aseptic technique for the compounding lab. Red Cross Drug's pharmacists continue training pertinent to their respective roles including specialty areas of Hormone Replacement Therapy, Pain Management, Pediatric and Veterinary medicine.
Red Cross Drug provides experienced solutions for both customized and traditional prescriptions. We are problem solving health care professionals practicing the art of pharmaceutical compounding which involves working with a primary practitioner in formulating customized medications. Compounding pharmacists solve problems by customizing ingredient strengths to individual patient needs, combining various compatible medications into a single dosage form for easier administration and improved compliance, or creating custom veterinary solutions for discontinued medicines.
Advantages offered by using compared prescriptions include: custom dosage forms convenient to administer (liquids, capsules, pastes, treats), flavored preparations for both people and pets to increase treatment palatability and patient compliance, and treatment options when commercial medications have been discontinued and are no longer available.
Phone Number: 405-485-9311
Address: 301 NE 10th Street, Blanchard, OK 73010
Map: click here
Last Updated:
October 18, 2013