Randolph Hometown Pharmacy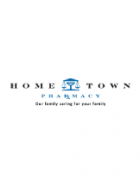 Visit:
Randolph Pharmacy, established in 1898, has always been involved in the local community. Many of the staff members of Randolph Pharmacy are residents of Randolph and the surrounding area.
Patrons of the pharmacy are neighbors, friends, and relatives and they are treated as such when they enter the store. Randolph Pharmacy is committed to providing the very best pharmacy care possible to all of its customers.
Stop by and see what Randolph Pharmacy can do for you and your family!
Phone Number: 920-326-5242
Address: 107 North High Street, Randolph, WI 53956
Map: click here
Last Updated:
August 2, 2013