Poynette Hometown Pharmacy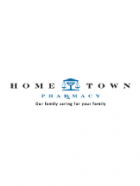 Visit:
The Hometown Pharmacy of Poynette is new to the community. The pharmacy offers a full service prescription department as well as a wide variety of over-the-counter medications. For your convenience, a drive through window has been installed.
Stop by our new pharmacy to see what we can do for you and your family!
Phone Number: 608-635-9456
Address: 317 North US Highway 51, Poynette, WI 53955
Map: click here
Last Updated:
August 2, 2013