Potomac Valley Pharmacy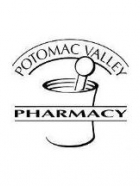 Visit:
Potomac Valley Pharmacy, Inc. is a locally owned and operated Family Business that has been serving the local tri-state community since 1964. Second Generation owner and pharmacist, Bob Martin, is committed to our philosophy of "Our Family Serving Your Family". We Believe in treating each and every customer with the utmost care and consideration, just like family.
When you come to Potomac Valley Pharmacy, Inc. you're a friend, a neighbor, you are our patient. You are never a number or just a customer. Our level of care goes beyond that of a simple business transaction. Because, at Potomac Valley Pharmacy, Inc., we treat you how you deserve to be treated. You are an individual, your needs are different than those of any other, and that's just how we see you.
Phone Number: 301-722-2342
Address: 501 North Centre Street, Cumberland, MD 21502
Map: click here
Last Updated:
October 9, 2013