Physicians' Building Pharmacy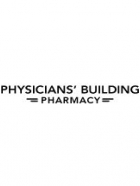 Visit:
Physicians Building Pharmacy is owned and operated by Dr. Mitesh Patel, PharmD. Dr. Patel obtained his Doctor of Pharmacy degree from Western University of Health Sciences located in Pomona, CA in 2001.
Dr. Patel brings over 10 years of experience working with big box retail pharmacies such as Target and Walgreen's. As an independent pharmacist , Dr. Patel strives to provide personalized pharmacy services to each and every patient; with a goal to provide the highest level of care for all patients, one patient at a time.
Physician's Building Pharmacy specializes in servicing the greater Sacramento area.
Phone Number: 916-452-3454
Address: 3701 J Street, Sacramento, CA 95816
Map: click here
Last Updated:
October 8, 2013