The Pharmacy and ExtendCare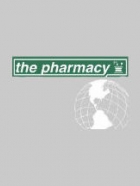 Visit:
Improving your health while saving you money! We do it better!
The Pharmacy is an independently owned pharmacy that has been serving the Lincoln community for decades! The mission of The Pharmacy is to save you money on your health care needs with the primary objective of improving your health. When choosing The Pharmacy to supply your health care needs, you become part of our extended family where you will receive a low price along with Efficient, Error-Free Service from our staff. All prescriptions are a carefully evaluated by our dedicated pharmacists for any therapy problems and interactions. Come check out the difference yourself, and join our family! We even have a convenient drive-thru as well as free delivery!
Extendcare is a closed door pharmacy that provides pharmacy services to local Assisted Living and a Long Term Care facilities. Extendcare is an extension of what The Pharmacy does!
Phone Number: 402-466-6082
Address: 1221 North Cotner Boulevard, Lincoln, NE 68505
Map: click here
Last Updated:
October 10, 2013