Pharmacy 4 Less - Safeway Supermarket Detroit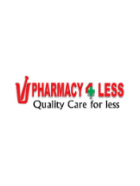 Visit:
Our Caring Pharmacists Continue to Provide Quality Service! We have LOW Prices on Generics.
Pharmacy 4 Less is a growing network of independent retail pharmacies. We are focused on providing quality healthcare in underserved neighborhoods. We service minority communities at a lower price than the competition. We share a genuine concern for our customer's healthcare needs. Our mission is simple: To Help Our Clients Maintain the Quality of Life They Truly Deserve. Our innovative techniques in prescription management enable us to save our clients more than any other pharmacy on their healthcare costs.
Phone Number: 313-372-1700
Address: 13233 East 7 Mile Road, Detroit, MI 48205
Map: click here
Last Updated:
August 9, 2013