Park Plaza Pharmacy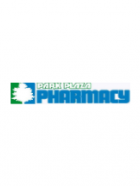 Visit:
Servicing Old Bridge, Matawan, and vicinity as your personal full service pharmacy and gift store, we offer a variety of products and services; our business is located at 343 State Highway 34 & Morristown Road in Old Bridge Township and is also conveniently accessible to our neighbors from bordering towns.
Our Motto is: "all your family needs". Our pharmacy has been servicing the needs of many patrons who live locally and in the nearby communities for almost 20 years. Our family pharmacy has a variety of products to meet your demands, including a large greeting card and gift department. Your holiday and last minute shopping destination. Our pharmacists provide "face to face" consultation and the years of their experience when it comes to obtaining your prescription and/or your over-the-counter medicines.
Our hours are: Monday through Friday, 9am to 9pm, Saturday, 9am to 5pm, and Sunday, 10am to 2pm. Our holiday hours may vary. Contact us about our emergency- after hours service.
Phone Number: 732-290-9111
Address: 343 Highway 34, Matawan, NJ 07747
Map: click here
Last Updated:
August 5, 2013