Pageland Family Pharmacy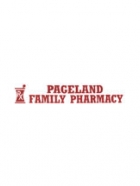 Visit:
We are open Monday-Friday 9:00am-6:00pm and closed from 1:30pm-2:00pm for lunch. On Saturday we are open from 9:00am-1:00pm. We are located beside Pizza Hut, across from Advanced Auto.
We are the only independent pharmacy in Pageland, S.C. Why are we so different from CVS, Walmart, and any other options you may have as a pharmacy? We personalize your service! At Pageland Family Pharmacy, you are more than a number. We care about you, the patient! Come see for yourself!
In addition to prescription medications, we offer durable medical equipment, diabetic supplies, and nebulizer solutions. We also offer a wide range of over-the-counter products and household items. Stop by and see us today!
Phone Number: 843-675-2323
Address: 214 South Van Lingle Mungo Boulevard, Pageland, SC 29728
Map: click here
Last Updated:
October 10, 2013