Noelle Bounds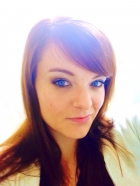 Visit:
Noelle Bounds is a medical and health insurance Technical Writer who has a strong background in the health insurance industry, human resources, training and development, and has had extensive teaching in the arts of written and verbal communications.
She holds a Bachelor's in Psychology from Indiana University, a Master's in Human Resource Management from Indiana Wesleyan University and is a member of the PsiChi Honors Society as well as the Society for Human Resource Management (SHRM).
Noelle has been published on the Yahoo Contributor Network and is a member of the America's Health Insurance Plans (AHIP), Global Insurance Professionals, and Health Insurance Professionals online groups. Her professional experience include positions at Humana Inc., the State of Kentucky's Department for Community Based Services, and FirstCare Health Plans.
Last Updated:
May 16, 2014