Neil McPherson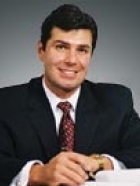 Mr. McPherson is the founder and CEO of SBM Capital LP and Hyperion Capital Partners, both Calgary, Canada, based private equity funds focused on direct small business and fund of fund investments. Additionally he is the Founder and CEO of the McPherson Financial Group, a highly successful financial planning firm from which he divested his majority interest in late 2007.
Mr. McPherson has strategically advised over 50 private and public companies as part of an organization called the Presidents Team. He is currently a director of Business One Communications, a voice and managed data provider for SMB's in North America, and was a director of and assisted Shift Networks in its IPO in 2002. In 2000, Mr. McPherson founded MediDirect, a premier provider of medical and dental benefits plans in Canada which he subsequently sold in 2004. He is a venture capital partner in a golf course and condo development and time share projects in Mexico and Belize. Mr. McPherson is also a member of the Investment Advisory Committee of Aegis New York and a member of the Investment Committee of Aegis Texas I and Aegis Texas II.
Mr. McPherson is a Charter Life Underwriter (CLU) and a member of the following associations: The Financial Advisors Association of Canada, the Society of Trust and Estate Practitioners (STEP), and the Conference for Advanced Life Underwriters (CALU).
Last Updated:
May 22, 2014