Neenah Hometown Pharmacy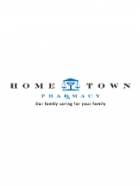 Visit:
The Neenah Hometown Pharmacy location offers a variety of services, including prescriptions, home delivery, flu shots and other vaccinations, blood pressure measurements, Medicare Part D consultations, medication management evaluations, pet prescriptions and compounded medications.
Jeff Cushman, RPh, has been serving the Fox Valley area for more than 24 years, is the lead pharmacist and partner.
Our mission for the Hometown Pharmacies is to be a leading edge pharmacy and complementary health care services provider. We value our customers and are committed to providing them with personal service, education, and convenience. We view our employees as partners and aim to create a stimulating environment where they want to work and grow. Our growth will be logical, diversified and financially conservative to ensure our customers, employees and stakeholders stability in the future.
Phone Number: 920-729-4910
Address: 1415 South Commercial Street, Neenah, WI 54956
Map: click here
Last Updated:
August 15, 2013