Natasha Levin, Pharm.D.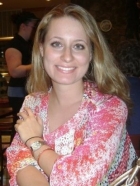 Natasha Levin holds a Doctor of Pharmacy from Long Island University, Arnold & Marie Schwartz College of Pharmacy and Health Sciences and a Bachelors in Biology from Baruch College, CUNY Honors College. In addition to being a Medical Editor for dailyRx.com, she is a licensed New York State pharmacist.
Her background consists of Drug Safety work at Pfizer, as well as DNA research at Memorial Sloan Kettering Cancer Center.
She is interested in new drug development and research, especially in the field of psychiatry and oncology. She is thrilled to be onboard dailyRx.com and follow her passion of medical writing and education.
Last Updated:
November 2, 2012