Mullins Pharmacy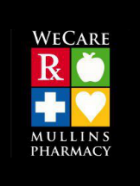 Visit:
Mullins Pharmacy | WeCare is more than a neighborhood drugstore — we're local leaders + champions for preventative healthcare + wellness.

We've spent 40 years keeping the folks in Lynn Haven, Florida informed + inspired to take charge of their health — with custom compounds made right in our lab, empowering classes + workshops, diabetes monitoring supplies, and prescriptions shipped right to your door.
Our WeCare Diabetes Education Program has helped thousands of people balance their blood sugar levels, make peace with their bodies, and reclaim their health.
We've been family-owned + operated since disco was all the rage — and we're gonna keep it that way.
Swing by our store at 830 Ohio Avenue in downtown Lynn Haven, just across from City Hall. And find articles + insights with a twist of country charm, at MullinsPharmacy.com.
Phone Number: 850-265-3344
Address: 830 Ohio Avenue, Lynn Haven, FL 32444
Map: click here
Last Updated:
December 23, 2013