Minooka Pharmacy and Home Medical Equipment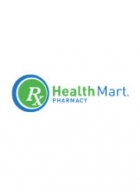 Visit:
Welcome to Your Health Mart Pharmacy!
We are your locally owned community pharmacy. Our pharmacists know there' s nothing more important than your family's well being. That's why we take the time to get to know you and are always ready to answer your health questions. And we honor most prescription plans, including Medicare.
Hormonal Disorders - Learn about: Menopause, Andropause, Hypo- and Hyper-Thyroidism, Estrogen Dominance, Adrenal Insufficiency, Polycystic Ovary Disease, PMS, Osteoporosis, Endometriosis, Breast Pain/Cysts, Infertility.
We care for you and about you.
Phone Number: 815-467-2288
Address: 508 West Mondamin Street, Minooka, IL 60447
Map: click here
Last Updated:
July 15, 2013