The Medicine Shoppe - San Benito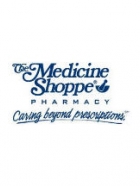 Visit:
Independently owned for over 30 years!
The Medicine Shoppe Pharmacy in San Benito, TX has been open for over 31 years. We are a full service pharmacy accepting most insurances, Medicare, Medicaid, and workman's comp. We offer Durable Medical Equipment, diabetic supplies, and a large selection of over the counter medications. We are a compounding pharmacy that can specially make or flavor medications. The pharmacy prides itself in counseling all patients on new prescriptions, and advising patients on over the counter products. If you are tired of talking to automated telephones, waiting in long lines, and want a more personal level of service we are here to help!
Phone Number: 956-399-1411
Address: 205 West Highway 77, San Benito, TX 78586
Map: click here
Last Updated:
October 9, 2013