The Medicine Shoppe Pharmacy - Mckees Rocks, PA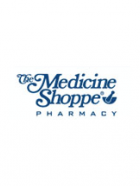 Visit:
When you come to The Medicine Shoppe pharmacy, you'll be able to count on dependable care from a knowledgeable pharmacist – one that truly takes the time to get to know you and your unique health care needs.
Here are just some of the services we provide:
• 15 Minute Prescription Service-We guarantee prompt, safe prescription service in 15 minutes or less, or a $2 store credit to use just like cash.
• Discounts-We offer discounts for groups, older adults and preschoolers
• Personal Records-We maintain personal medication profiles and offer year-end summaries for tax & insurance needs.
• Home Medical Equipment and Services-We offer a variety of home health products, as well as a complete line of durable medical equipment such as wheel chairs, walkers and canes. Call for more information.
• Medication Compounding-I am specially trained to create medication specific to your needs and I can work with your doctor on specialized treatments.
• Emergency Services-Our emergency number puts you in touch with pharmacy services after hours.
• Diabetes Products & Services-We carry a variety of products for people with diabetes and can also file Medicare claims on the patient's behalf.
• Homeopathic-We carry a complete line of homeopathic medications which may promote good health ... naturally. Plus, we have a variety of Medicine Shoppe® Brand Non-Prescription Products for family's needs, all 100% satisfaction guaranteed.
We offer patient education & screening programs throughout the year, all designed to help you take a more active part in your own health care. Call us for information about our next screening.
Phone Number: 412-331-7080
Address: 1770 Pine Hollow Road, Mckees Rocks, PA 15136
Map: click here
Last Updated:
August 26, 2013