The Medicine Shoppe Pharmacy - Greenville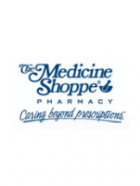 Visit:
The Greenville Medicine Shoppe was established in 1978 by Paul Walsh and has faithfully served the pharmacy needs of the Greenville community and the surrounding area for the past 33 years.
In 1991 the Greenville Medicine Shoppe was sold to a local couple, Joe Yarzab and Rhonda Yarzab, R.Ph. The Yarzabs have owned and operated the pharmacy for the last 20 years with great care and emphasis on providing exceptional customer service. In 2006 the pharmacy was remodeled and expanded to its current 1600-square foot size. This expansion and remodeling allowed for an expanded compounding area to meet the community's growing need for custom compounded medications. In 2007 the Greenville Medicine Shoppe began providing immunization services to the community with Rhonda Yarzab, R.Ph. becoming the pharmacy's first immunizing pharmacist. The pharmacy currently offers yearly flu shot clinics as well as Zostavax, Hepatitis and other immunization services. In 2008 an increased focus on diabetes care was initiated and the pharmacy achieved certification as a Diabetes Specialty Care Center. The pharmacy began carrying and fitting diabetic shoes at this time.
Phone Number: 724-588-3875
Address: 419 South Main Street, Greenville, PA 16125
Map: click here
Last Updated:
August 26, 2013