Medicine Shoppe Pharmacy - Canandaigua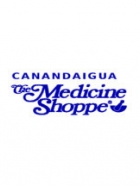 Visit:
Canandaigua The Medicine Shoppe is a hometown, retail pharmacy that also specializes in compounding. Compounding is a method of preparing customized medications to meet unique patient needs.
Here at Canandaigua The Medicine Shoppe, we have been compounding for over 15 years now and all our compounding pharmacists combined have over 55 years of compounding experience, thus why we say, "Our Experience Makes The Difference"! We pride ourselves on our ability to create medications that are customized to the individual patient at the instruction of your physician.
Phone Number: 585-396-9970
Address: 66 West Avenue, Canandaigua, NY 14424
Map: click here
Last Updated:
September 20, 2013