The Medicine Chest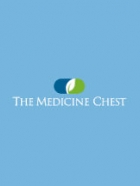 Visit:
The Medicine Chest was the first independent pharmacy established in the villages over 20 years ago.
Unlike in the big box pharmacies, here you are our neighbor and a valued customer. we specialize in great customer care alongside excellent physician relations and advanced technologies, what it means for you our customers is that we can help you manage your prescriptions by getting the refills ahead of time, staying in touch with you and delivering your medications to your doorstep free of charge.
We now carry a new line of Orthopedic products specializing in Sports Injuries and a full line of Wound Care, Wheelchair Rentals & Durable Medical Equipment.
We also feature certified fitters for: Mastectomy, Back Braces, Compression Stockings, Ostomy & Diabetic Shoes.
Phone Number: 352-753-1877
Address: 910 Old Camp Road, The Villages, FL 32162
Map: click here
Last Updated:
June 24, 2013