Medicap Pharmacy - Newton, NC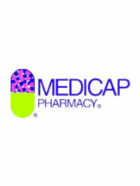 Visit:
Since opening in 2001, Medicap takes great pride in being apart of the Newton community. Let us show you why we are different than most pharmacies. Our quick and courteous services are one thing the chains can not compete with.
The entire staff at Medicap Pharmacy is committed to providing every customer with the very best in pharmacy service. We pride ourselves in offering friendly, personal service to each and every one of our customers. When you come into the pharmacy, you can expect to be warmly welcomed by our pharmacy staff of caring professionals who are always readily available with answers and information regarding your medication questions. We believe that this is the kind of personal service and attention that you should expect from a community pharmacy.
Phone Number: 828-466-1500
Address: 401 West A Street, Newton, NC 28658
Map: click here
Last Updated:
August 29, 2013