Medical Plaza Pharmacy - Oxnard, CA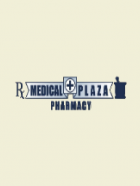 Visit:
At our independent, family-owned business, each pharmacist has at least 10 years of professional experience. We enjoy getting to know our patients and enjoy knowing they feel comfortable coming into our pharmacy or calling us with any questions and concerns.
We are accredited to bill directly to Medicare Part B and will gladly deliver prescriptions to nursing homes. Doctors can leave orders at any time and we will consult with doctors when necessary about medications.
Phone Number: 805-981-3366
Address: 1700 North Rose Avenue, Oxnard, CA 93030
Map: click here
Last Updated:
August 23, 2013