Med-Fast Pharmacy - West Mifflin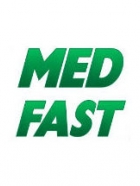 Visit:
Med-Fast Pharmacy is also very involved in the community. Being a hometown pharmacy we feel that it is important to give back to the area that supports us. We offer free health screenings, education seminars, and also participate in local charities such as The Make A Wish Foundation and The American Heart Association.
We truly believe that the customer is number one. Med-Fast's pharmacists and staff are dedicated to offering fast, friendly, and courteous service at a low cost.
Phone Number: 412-346-0220
Address: 1886 Homeville Road, West Mifflin, PA 15122
Map: click here
Last Updated:
July 25, 2013