McDowell Professional Pharmacy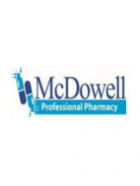 Visit:
Pharmacist/Owners Steve and Alicia Dawson, RPh are proud to have served Floyd and surrounding counties since 1995. This Christian owned business prides itself on exceptional customer service and professionalism.
Our 25 employees including five pharmacist and seven certified technicians are here to serve you. We strive to provide quality, individualized health care to all of our customers in a timely manner.
Recognizing that all patients are not the same, we are the areas only compounding pharmacy. Customizing medications for our patients individual needs.
We offer FREE Delivery, Diabetic Shoes and Supplies, Durable Medical Equipment, Vaccinations, and More!
Phone Number: 606-377-1088
Address: 9549 Ky Route 122, McDowell, KY 41647
Map: click here
Last Updated:
August 26, 2013