Majoria Drugs - Terrytown, LA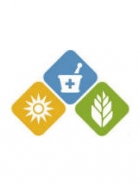 Visit:
Majoria Drugs has proudly served generations of customers on both sides of the Mississippi River since 1968! We are pleased to offer ourselves as a fast and friendly discount alternative to the big-box stores. We promise to provide you with a superior experience that includes giving you the highest levels of respect and personable attention possible. Thank you for supporting your community by supporting locally-owned businesses!
Majoria Drugs strives to provide all of its customers with Fast, Friendly Service and Discount Prices... Everyday! We have a knowledgeable staff that is eager to help you with all of your pharmaceutical and over the counter needs. Thank you for shopping at Majoria Drugs.
Phone Number: 504-392-1551
Address: 888 Terry Parkway, Terrytown, LA 70056
Map: click here
Last Updated:
September 10, 2013