Lindburg Pharmacy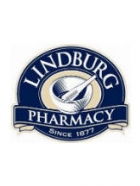 Visit:
The name Lindburg has been associated with a pharmacy in Pittsburg, Kansas since 1877. The original owner was one of Pittsburg's first businessmen and the store was located in the downtown business district for decades.
Lindburg pharmacy is currently owned by Dr. Brian Sullivan, Pharmacist and Osborn Drugs, Inc. and the location of the pharmacy is at 909 East Centennial Drive, near many of the physician offices in Pittsburg.
The tradition of quality service continues today just as it has since 1877. The Lindburg Pharmacy staff strives to provide superior clinical services and convenience to our customers.
Lindburg pharmacy offers conventional prescription drugs along with customized compounded dosage forms which may be prescribed by your physician. Veterinarians also prescribe medications that we can compound for your pet. Specialty hormone replacement for men and women, along with unique dosage forms for individual needs are among some of the innovative services offered. Customized inhalation solutions, capsules, gels, creams, ointments, oral lozenges (troches), and solutions are some of the types of doses which can be prepared. We also offer flavoring of liquid oral medications to help your children enjoy taking their medication.
Lindburg Pharmacy offers local area delivery and drive-up window service .
Phone Number: 620-231-8130
Address: 909 East Centennial, Pittsburg,KS 66762
Map: click here
Last Updated:
October 10, 2013