Via Lido Drugs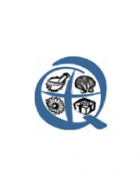 Visit:
Via Lido Drugs is located on the scenic Lido Isle in Newport Beach, California. We Provide our customers with an experience and EXCELLENCE in customer service, both in the Store and the Pharmacy.
Via Lido Drugs' Commitment to Our Customers: We will operate this store so that you will enjoy a shopping experience that consistently exceeds your expectations. We are a local-market focused store, positioned to give our discriminatory shoppers a clear alternative to Chain Drug Stores. We are uncompromisingly committed to retailing excellence every day, in every way, in every department and with every service.
The Pharmacy at Via Lido Drugs provides excellent service and we specialize in Immunizations: Vaccinations for travel, Flu, Shingles, Pneumonia, whooping cough, meningitis, Hepatitis A & Hepatitis B.
We can also perform the following tests: Cholesterol Test, PSA Test, Liver Function Tests, and Hemaglobin A1 C Test.
Phone Number: 949-723-5858
Address: 3445 Via Lido, Newport Beach, CA 92663
Map: click here
Last Updated:
August 21, 2013