K&K Pharmacy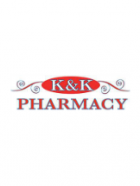 Visit:
K & K Pharmacy is a visionary, independent pharmacy located in Bailey County, Texas, United States on the Great Plains in an area where the plains reach their highest altitude at the foot of the Rocky Mountains known as the High Plains; more specifically it is located on the South Plains in a region known as the Llano Estacado.
K & K Pharmacy is committed to your wellness and total health. It is our mission to provide both the patient and practitioner with personal attention and customized solutions.
We use the safest cutting edge technology for quality control and dispensing of medication. To determine patient needs, a close relationship between patient, physician and pharmacist is essential.
We work closely with your physicians and practitioners to help find solutions to your individual health care challenges. Our pharmacists specialize in a variety of areas and have obtained certifications in Geriatric Pharmacy, Diabetes Disease State Management, Immunization Delivery, Consulting, and Medication Therapy Management. K & K Pharmacy provides long-term care facility residents such as those in assisted living centers, home health care and hospice care, with all of their medication needs.
Our business is dedicated to providing the safest and the best medical services to the people in Muleshoe and surrounding areas.
Phone Number: 806-272-7511
Address: 1411 West American Boulevard, Muleshoe, TX 79347
Map: click here
Last Updated:
August 26, 2013