Contributing Experts
Jonathan Richey, DO, MHA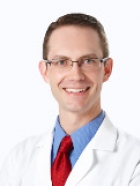 Visit:
Dr. Jonathan D. Richey, has many years of experience treating a wide variety of dermatological conditions.
He is committed to providing quality care and personalized service to each of his patients.
He has advanced knowledge and training in the diagnosis as well as medical, surgical and cosmetic treatment of diseases and conditions affecting the skin, hair, nails, and veins.
Last Updated:
February 17, 2014