Jobby John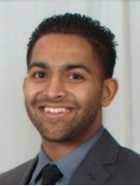 Jobby John is a dynamic and distinguished young pharmacist who currently serves as pharmacist-in-charge at the Lake Hills Compounding and Wellness Center, an integrative care and innovative compounding pharmacy located in Austin, Texas.
Dr. John's experience includes service as a member of board of directors of the Texas Pharmacy Association, the University of Texas College of Pharmacy Alumni Association, and is an active member of numerous nonprofit and philanthropic entities.
He is one of the founding members of Project Collaborate, a state-wide health screening and wellness program sponsored by the University of Texas, which educates and cares for tens of thousands of patients every year. Dr. John is an avid motorcyclist and an active member of the Friars Society in which he inducted in 2012.
Last Updated:
April 1, 2014