Contributing Experts
Jim McAleer, MPA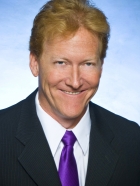 Visit:
Jim McAleer began his career in the nonprofit world at age eighteen while pursuing an undergraduate degree in Savannah, Georgia. For the next ten years, McAleer worked with individuals with intellectual and other disabilities. He used those years to hone his leadership and senior management skills culminating in an opportunity to serve as the Interim Executive Director of the National Spinal Cord Injury Association in 1994.
The next seven years took McAleer on a journey where he was able to serve as the CEO and President for several agencies serving at risk populations and individuals with varying types of disabilities in Boston, Massachusetts. Simultaneously, McAleer earned a Master's Degree in Public Administration at Northeastern University.
McAleer relocated to Southern California, where he began a comprehensive nonprofit consulting business specializing in organizational leadership and change, management transitions, strategic planning, and fundraising. McAleer & Associates, Inc. served dozens of clients over the next six years including Friends of El Faro, Street Poets, Crystal Cove Alliance, and more.
For the past eight years, McAleer has served as President and CEO of the Alzheimer's Association of Orange County, assisting the more than 83,000 people living in Orange County with, or at risk of, dementia. He manages over four million dollars in income and a staff of over 40. Recently, the Orange County Chapter was given an estate gift in excess of 26 million dollars which will present McAleer and the Alzheimer's Association with a unique opportunity to launch their Cornerstone Campaign focusing on "Care, Cure, Capacity."
In addition to his work at the Alzheimer's Association, McAleer has given more than 50 professional presentations, has served as President of the local PTA, has participated in various nonprofit boards supporting at risk children's causes, and was the Vice Chair of the Board of Directors for Cal Optima, the county organized health system that manages 1.4 billion of Medi-Cal for Orange County. McAleer currently serves on the State Olmstead Commission.
Last Updated:
September 4, 2013