Contributing Experts
Jerry D. Brewer, MD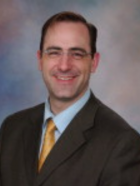 Visit:
Dr. Brewer, associate professor of dermatology at the Mayo Clinic in Rochester, Minnesota, studies all forms of skin cancer. He is an expert in the behavior of skin cancers and melanoma in individuals with various blood cancers and people who have undergone organ transplants.
He has studied various types of skin cancer in patients with chronic lymphocitic leukemia (CLL) and non-Hodgkin's lymphoma. He has also researched skin cancers in the setting of immunosuppression.
Dr. Brewer also focuses on the incidence of melanoma, and he is currently working on a project investigating the increased rate of melanoma in both young individuals between the ages of 18 and 35 and in middle-aged individuals.
Dr. Brewer has served as the lead investigator and/or authored more than 50 studies that have been published in peer-reviewed journals.
Last Updated:
February 5, 2014