Islip Pharmacy & Surgical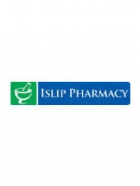 Visit:
Islip Pharmacy is a family owned and operated full service independent operation. We strive to meet the prescription, medical equipment, and related health care needs of our community. Our professional staff is dedicated to providing prompt and reliable health care services. We've become your partner in health for quality value and service.
We will continue to meet your needs and exceed your expectations while helping you to live a healthier life. Our pharmacists are always available to answer your medication and healthcare questions. We accept most insurance plans including Medicare part D.
Fact: Your co-pay is exactly the same as at any chain store pharmacy. There is no need to go anywhere else! We pride ourselves in attentiveness and courteous service.
Transferring a Prescription? Just give us a call and we will do the rest!
Can't make it to the pharmacy? We also offer local free delivery services.
Phone Number: 631-581-8077
Address: 437 Main Street, Islip, NY 11751
Map: click here
Last Updated:
June 27, 2013